The Project
Gravitate is a conceptual application for friends who struggle to agree on a group activity.
THE GOAL
Take the pressure out of group activity planning.
THE PROCESS
The Gravitate prototype was made possible through user interviews, industry research, persona development, feature mapping, sketching, and usability testing.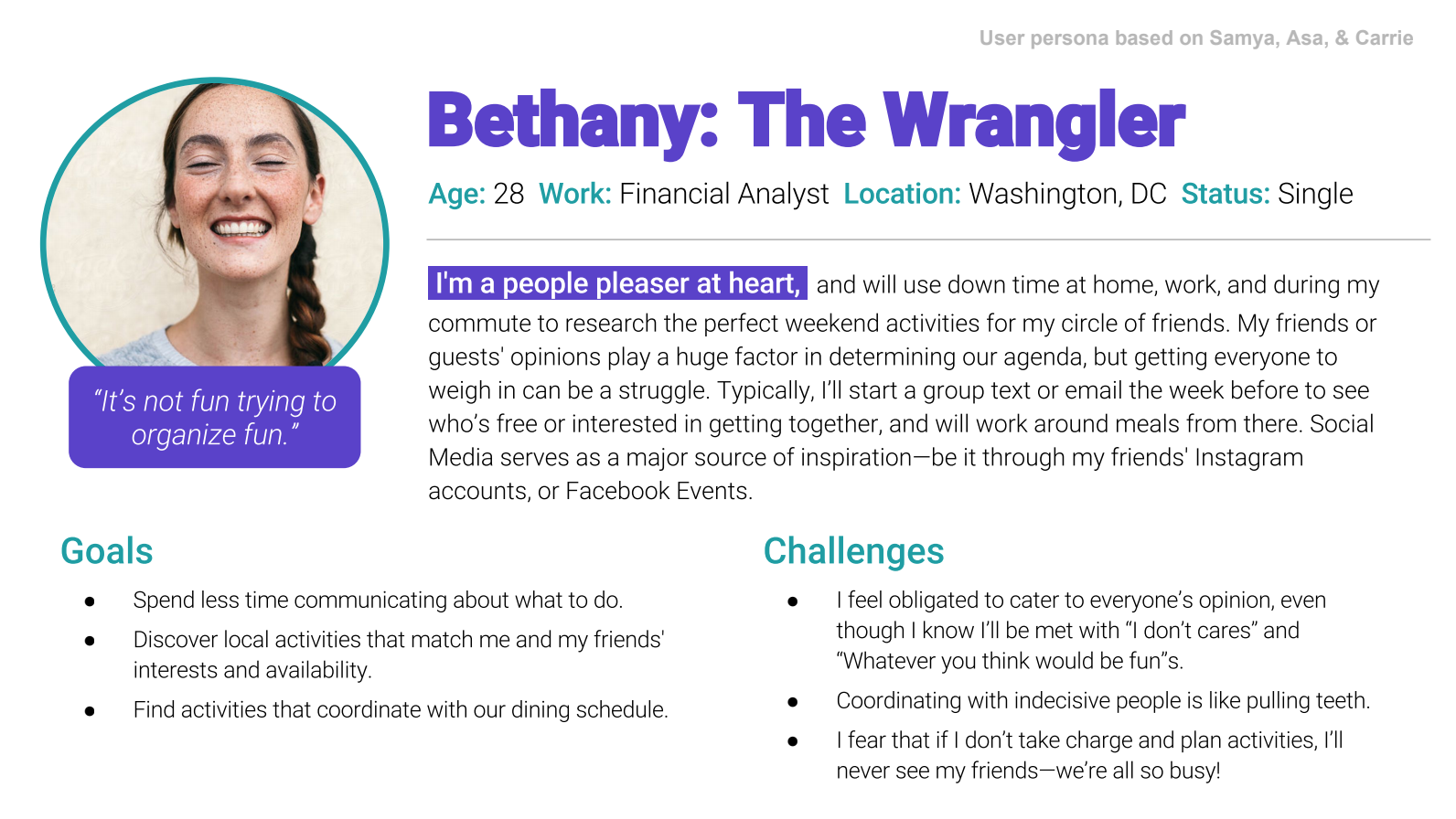 THE OUTCOME
The final product of this 6-week course was a high-fidelity clickable InVision prototype paired with a comprehensive design strategy brief, complete with objectives, user flows, and insights.